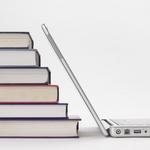 Joan Melcher is a seasoned writer/editor who writes for various publications while also expanding her reach to help other writers see their projects to completion. 

Her way of working is to provide a few clients with excellent guidance and encouragement to make it to the end goal. Joan provides personal service. You'll never feel like a number with her or have to wade through forms and ad-laden pages meant to "hook" you into a contract. 

She has edited many academic and trade books and won awards as a writer and editor. Now she is providing assistance to aspiring writers who either plan to submit their work to publishing houses or self publish. Go to Joan's editing page to learn more.