A long love of dramatic writing has resulted in the composition of eight screenplays and about as many plays. Several of her plays have received staged readings at the Missoula Colony.

Productions 

I, Mary MacLane, Big Sky Repertory Theatre, Butte, Montana, March 3-5, 2011, sold-out run.

The Dog Confessor John Houseman Too in New York, July 2003. 

I, Mary MacLane, staged readings at the Montana Festival of the Book and the High Plains Book Festival in 2007.

A four-night staged reading at the Santa Barbara Ensemble Theatre in 1987.

Other plays: Froze to Death Creek, West of Cambodia, Montana Exotic, staged readings, Missoula Colony.

Awards

Pipeline, chosen by the American Film Institute Writers Workshop for development, 1988; also received third place in the Santa Barbara Screenwriters' Annual Contest in 1988. 

Hole in the Sky, a runner-up in the Santa Barbara Screenwriters' Annual Contest in 1990.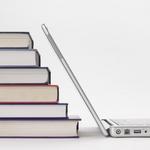 Montana Watering Holes: The Big Sky's Best Bars, published in 2009 by Globe/Pequot Press, is a blend of history, legend and first-person reporting about a phenomenon known well beyond the state's borders.