Editing & Self Publishing Assistance

Background

Joan is an award-winning magazine editor and successful editor of many trade and academic titles, including No Man's Garden: Thoreau and a New Vision for Civilization and Nature (Berkeley Publishing Group, 1999) by Daniel B. Botkin; Principles of Biology (Nature USA, 2012); and Environmental Science: Earth as a Living Planet, Daniel B. Botkin and Ed Keller (Wiley & Sons, 1995 and 2014). 

How She Can Help You

Book writing and publishing are demanding processes — and intimidating to most people. As a writer and editor with decades of experience, Joan is ready to walk you through the steps of creating your manuscript to seeing it in print and available to the public — or simply those close to you. Beginning with a professional edit to the final stages of production, you will receive direction and motivation. And you will have the undivided attention of an independent editor who takes on only a few clients at a time.

Recommendations

"Ms. Melcher has a great ability to take complex scientific information and assist writers in making such material clean, readable and readily available. Her focus is on the major structure of documents and overall style. I recommend her strongly as a professional editor." - Daniel Botkin

"... the very favorable recent reviews were due, in large part, to Joan's meticulous line editing and formatting of the manuscript." Sally Cheney,  John Wiley & Sons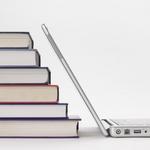 Awards

Joan won 22 regional and national awards in the seven years she edited the the Montanan, many of them for feature stories. In 2005 the magazine received a Distinguished Achievement Award for most improved magazine from the American Education Publishers. The magazine also received two Maggie awards from the Western Publication Associa-tion that year.